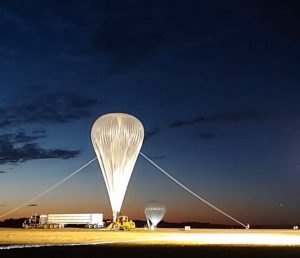 Mohamed Shabaan
April 9th, 2020, 7:00 p.m. EDT (convert to your time zone)
Is it possible to weigh the entire Universe? If so, why does it matter?
The fascinating answer lies with a telescope and team with roots at U of T and the Dunlap Institute. In recent years, Balloon-borne telescope "SuperBIT" has been making serious scientific strides at relatively low costs, and there's much more to come.
Join us for this livestream on our YouTube page.