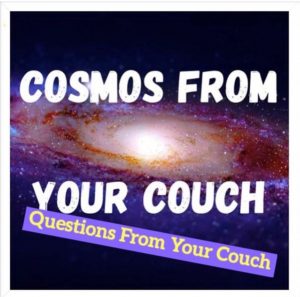 Dr. Katie Breivik, Dr. Abby Crites and Dr. Maria Drout
April 2nd, 2020, 7:00 p.m. EDT (convert to your time zone)
Do you have a question for one of our astronomers? Our expert team will be live on Thursday, April 2nd at 7pm EDT for a "Cosmos From Your Couch" – Q and A edition! Submit a question for us at events@dunlap.utoronto.ca and then stay tuned to see it answered live on YouTube!
Join us for this livestream on our YouTube page.