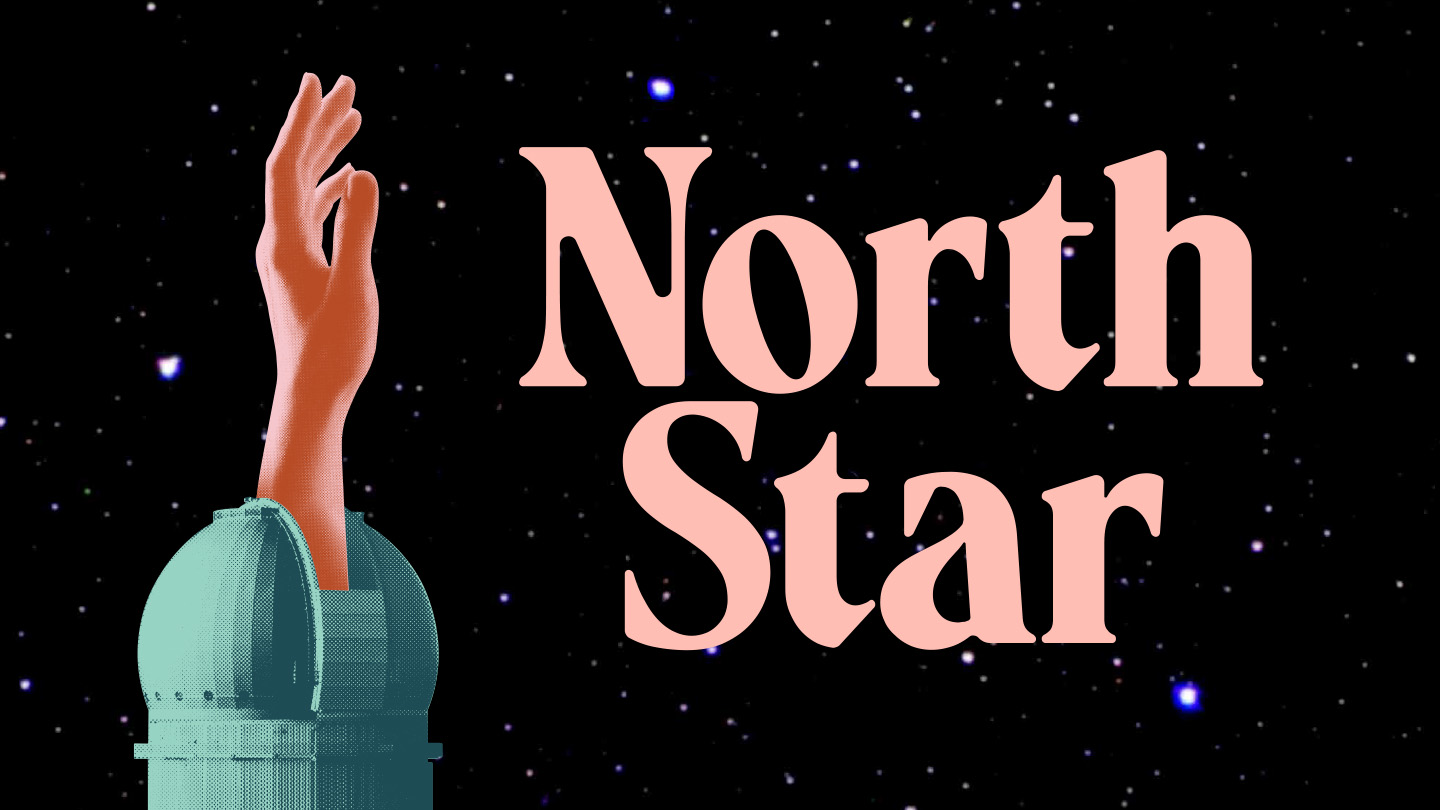 Follow Quebec-born, Innu astrophysicist Dr. Laurie Rousseau-Nepton as she studies the cosmos from atop Hawai'i's Maunakea volcano.
North Star, a five-part documentary series that premiered on August 21, 2023, chronicles Dr. Laurie Rousseau-Nepton's fascinating journey as a resident astronomer at the Canada-France-Hawaii Telescope. Rousseau-Nepton is a Quebec-born Innu astrophysicist and the first Indigenous woman in Canada to obtain a Ph.D. in astrophysics. On September 1, 2023, she joined the University of Toronto as an Assistant Professor, jointly appointed in the David A. Dunlap Department of Astronomy & Astrophysics and the Dunlap Institute for Astronomy & Astrophysics.
Produced by the National Film Board of Canada and directed by Patrick Bossé, North Star joins Rousseau-Nepton at the top of Hawai'i's Maunakea volcano where the Canada-France-Hawaii Telescope (CFHT) is located. As the lead of a major scientific program at the CFHT, she directs a team of approximately 60 researchers from around the world. Together, they study the skies through state-of-the-art instruments to better understand how stars are born and the role that they play in the Universe.
Through Bossé's camera, viewers get to know a woman who is breaking new ground and creating new paths for women in a traditionally male-dominated field. Rousseau-Nepton talks honestly and optimistically about how women and people from diverse backgrounds contribute to STEM, and her
"Showing science in a new light and promoting careers in science to young girls is really motivating for me," says Rousseau-Nepton. "When we inspire and encourage the coming generations of women scientists, in all their diversity, we ensure that they too will make amazing discoveries."
The series alternates between documentary sequences that spotlight her research, and animated graphics that explain scientific concepts. It also explores the connections between astronomy and ancestral Indigenous knowledge, in both Canada and Hawai'i. It underlines how understanding where we come from can help us more clearly see where we're going.
The first episode shows how Rousseau-Nepton's Innu roots shaped her interest in astronomy and her sense of observation. Rousseau-Nepton returns to meet with her father at Quebec's Ashuapmushuan Wildlife Reserve, where as a child, she was left in awe by shooting stars and the aurora borealis dancing across the night sky during a hunting trip.
"Innu Ancestral Knowledge tells us that we come from the stars, and that the sky is also where we will return after our time on Earth. Now, it may just be coincidental, but my research is on the cycle of star formation and how each generation of stars influences the next, by ejecting part of their bodies into space. Without that cycle, the Sun, the Earth and everything it contains would not have been formed," Dr. Rousseau-Nepton says. "So Innu Oral Tradition was onto something!"
"We are so pleased to have Dr. Rousseau-Nepton join us at the Dunlap Institute and are looking forward to watching North Star," says Prof. Suresh Sivanandam, Interim Director of the Dunlap Institute for Astronomy & Astrophysics. "Her expertise and cutting-edge research will help strengthen our commitment to excellence in research and discovery, while her talents as a passionate science communicator will continue to make our science accessible and available for everyone."
All episodes of North Star are now available to view at no-cost at nfb.ca/series/north-star/
For more information, please contact:
Michael Pereira, Communications and Multimedia Officer;
Dunlap Institute for Astronomy & Astrophysics,
University of Toronto
media@dunlap.utoronto.ca