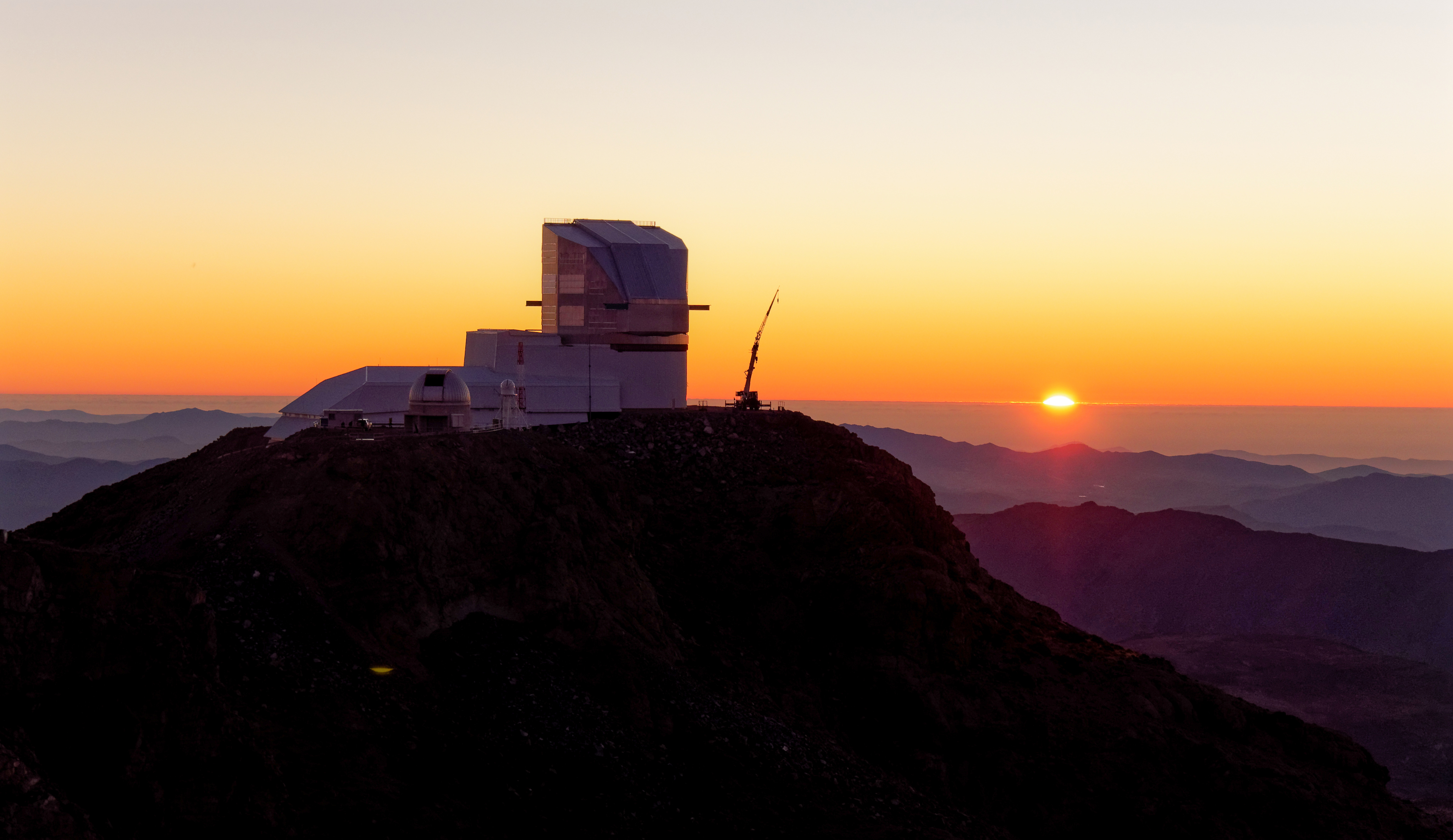 Application Submission: https://academicjobsonline.org/ajo/fellowship/25961
Closing Date for Receipt of Applications: November 30th, 2023
Email Address for Inquiries: hlozek@dunlap.utoronto.ca
---
The Canadian Rubin Consortium is offering two positions to work on pipeline development in Science Collaborations of the Vera C. Rubin Observatory, a telescope that is under construction in Chile, set to start scientific observations in 2024. The Canadian Rubin Fellows will be embedded in the Transient and Variable Stars (TVS) Science Collaboration and the Dark Energy Science Collaboration (DESC). Both hires will be located at the University of Toronto. 49% of the research time for each position will be directly related to pipeline development for the relevant science collaborations, and the remaining 51% will be devoted to scientific postdoctoral research.
Prospective candidates are encouraged to contact the individual hosts listed below for additional information on the relevant Rubin Science Collaborations before submitting their application, and to contact Prof. Renée Hložek (hlozek@dunlap.utoronto.ca) for information about the positions more generally. 
INFORMATION ON THE SPECIFIC RUBIN SCIENCE COLLABORATION POSITIONS
The positions at the University of Toronto will focus on (1) software pipeline development for the Rubin Transient and Variable Stars Collaboration with Prof. Maria Drout, and (2) transient alert pipeline development for the Dark Energy Science Collaboration with Prof. Renée Hložek. The University of Toronto's astronomy units, namely the David A. Dunlap Department of Astronomy and Astrophysics (DADDAA), the Dunlap Institute for Astronomy and Astrophysics and Canadian Institute for Theoretical Astrophysics (CITA) together host more than 150 staff and students in astronomy, who conduct a diverse research program across instrumentation, observations, computation and theory. The Dunlap Institute pursues groundbreaking astronomical research across the electromagnetic spectrum, through innovative approaches to instrumentation, data-driven science and observations, alongside a substantive commitment to outreach and training. Rated as having one of the highest standards of living in the world, Toronto offers a huge range of indoor and outdoor pursuits, outstanding food and music, and a vibrant and diverse cultural community. For more information on the TVS position, please contact Prof. Maria Drout at maria.drout@utoronto.ca, and on the DESC position, contact Prof. Renée Hložek (hlozek@dunlap.utoronto.ca)
GENERAL INFORMATION
Applicants must have earned a PhD in astronomy, astrophysics, or a related field at the time of appointment. The other selection criteria for these positions are demonstrated experience in processing of large astronomical surveys, pipelines or catalogs; and evidence of proficiency in oral and written communication and collaborative software development.  Additional desirable but not essential criteria are: prior expertise in high performance computing; and a demonstrated ability to supervise research students. The initial appointment for each position will be for two years, with the possibility of further extensions.
The Canadian Rubin Consortium is committed to supporting fellows in inclusive and flexible workplaces. We encourage applications from qualified applicants of all sexual orientations and gender expressions, racialized people, Indigenous peoples, and persons with disabilities. Subject to immigration regulations, the successful candidate will be given the option to take up the position as a part-time appointment if needed (e.g., for parental leave). Such a request need not be made as part of a candidate's initial application.
The initial appointment will be for two years, with the possibility of further extension. The position has a starting annual full-time salary of CAD$67,331 plus generous benefits, an annual research allowance, relocation assistance, and the opportunity to request additional research funds from the Dunlap Institute.
The nominal commencement date for all these positions is October 1, 2024. Applicants must have earned a PhD in astronomy, astrophysics, or a related field at the time of appointment. Applicants should have a PhD awarded on or after January 1, 2019 (career interruptions or other extenuating circumstances will be accommodated and should be noted in the cover letter).
All application materials must be submitted online at AcademicJobsOnline by November 30, 2023. There are three required components of the application:
An indication of which position(s) the applicant wishes to be considered for, indicated via the online application form.
A cover letter explicitly addressing the above selection criteria; a curriculum vitae, a list of publications, and a one-page summary of future research interests.
Three letters of reference (on letterhead and signed), uploaded through AcademicJobsOnline by the applicant's referees by November 30, 2023.
To apply online, please go to https://academicjobsonline.org/ajo/fellowship/25961
The normal hours of work are 40 hours per week for a full-time postdoctoral fellow (pro-rated for those holding a partial appointment) recognizing that the needs of the employee's research and training and the needs of the supervisor's research program may require flexibility in the performance of the employee's duties and hours of work.
Employment as a Postdoctoral Fellow at the University of Toronto is covered by the terms of the CUPE 3902 Unit 5 Collective Agreement. This job is posted in accordance with the CUPE 3902 Unit 5 Collective Agreement.
The University of Toronto embraces Diversity and is building a culture of belonging that increases our capacity to effectively address and serve the interests of our global community. We strongly encourage applications from Indigenous Peoples, Black and racialized persons, women, persons with disabilities, and people of diverse sexual and gender identities. We value applicants who have demonstrated a commitment to equity, diversity and inclusion and recognize that diverse perspectives, experiences, and expertise are essential to strengthening our academic mission.
Featured image of the Rubin Observatory at Sunset. Credit: Rubin Obs./NSF/AURA/W. O'Mullane.